La Boutique Genève is an absolute reference in terms of high-end hi-fi. We are Bang & Olufsen certified partners, an anthology brand that has stood the test of time by creating high-end audio and video products.
To create a luxurious sound environment in your home, it is important to follow a few simple but effective tips:
For the ultimate listening and viewing experience, opt for Beovision TVs from Bang & Olufsen that deliver exceptional sound quality and incredible picture quality with Ultra HD resolutions, vivid colors and high contrast. In addition to their quality, these high-end televisions have modern and elegant designs that can transform any room into a true luxury cinema.
Next, consider where to place your speakers for the best listening experience. Place your speakers in strategic locations for even distribution of sound. The professionals at La Boutique Genève can help you choose the ideal location for your speakers and configure your audio system for the best experience.
Beolab loudspeakers are gems of technology and design. They are designed to deliver exceptional sound quality, with unparalleled clarity, richness and sonic depth. Available in a wide range of sizes and designs to meet all needs.
Beoplay HX and H4 wireless headphones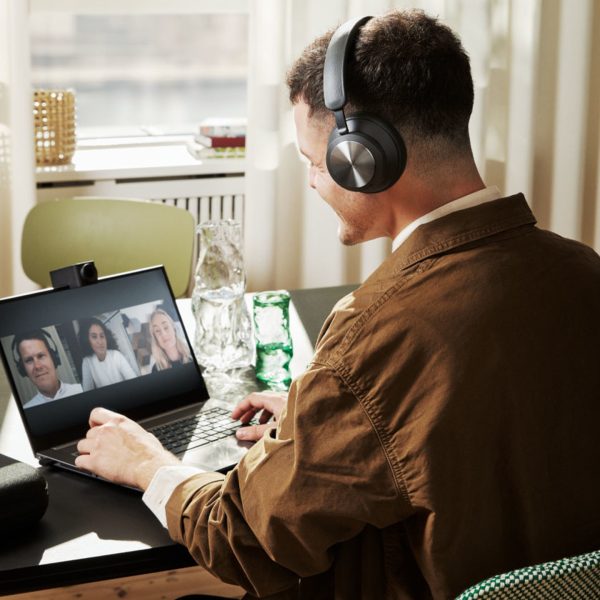 Beoplay headphones allow intimate and immersive listening, without disturbing other occupants of the house. Their sleek and comfortable designs feature long-lasting battery life. Whether listening to music, watching a movie or playing a video game, Bang & Olufsen's Beoplay wireless headphones are the ideal choice for indulging at home.
Our shop is located on the Quai du Général-Guisan in Geneva.
It is recognized for its high standing and its impeccable quality of service. Specializing in the sale and installation of high-end audio products, it offers a wide range of products from prestigious brands such as Bang & Olufsen.
Our team is made up of qualified professionals who are passionate about their profession. They will be attentive to your needs to offer you personalized solutions adapted to each expectation. We accompany you from the choice of the best products for your interior, to their installation and the optimal configuration for an exceptional customer experience.
La Boutique Genève is synonymous with quality of service and professionalism for all lovers of high-end audio products in Normandy.